Pestifere – Hope Misery Death (CS)
$

5.00
On sale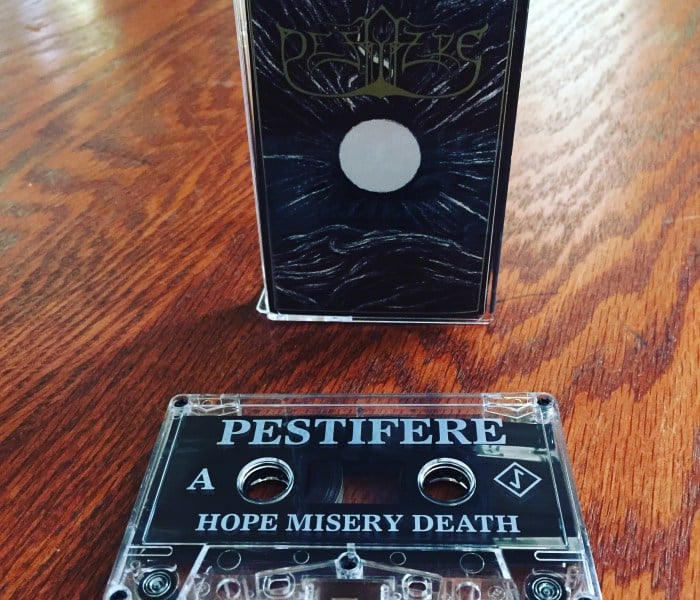 As lives are led with no thought given to the decay surrounding us, many share in the fault of oligarchs for the ravaging of the Earth. But not everyone is silent – and for those, the raging sounds of Minneapolis, MN's Pestifere are a fitting rallying cry. Astride black/death/thrash riffs riddled with force-fed melody, the angered screams of guitarist/vocalist Lucas Scott confront mankind and its self-serving drive, which destroys the life-giving world we inhabit:
"Vulgar apes, flailing through time and space … Trampling, consuming … Robbing history from those who have no voice".
With a somewhat Dissection-style approach tempered by ferocious thrashing reminiscent of Aura Noir, Pestifere levies accusation toward all human structures, like the skyscrapers peppering the band's own home. Scott decries them all as being "monuments to our death … Forged on the lifeblood of the earth". All together on this, the band's second outing, careful composition meets chaos to form an overtly original attack on modernity for all who find solace away from human "progress".
This cassettes comes clear with black liner and 4-panel double-sided J-card.