Infirmary/Aetherium Mors - (CD)
$

4.00
On sale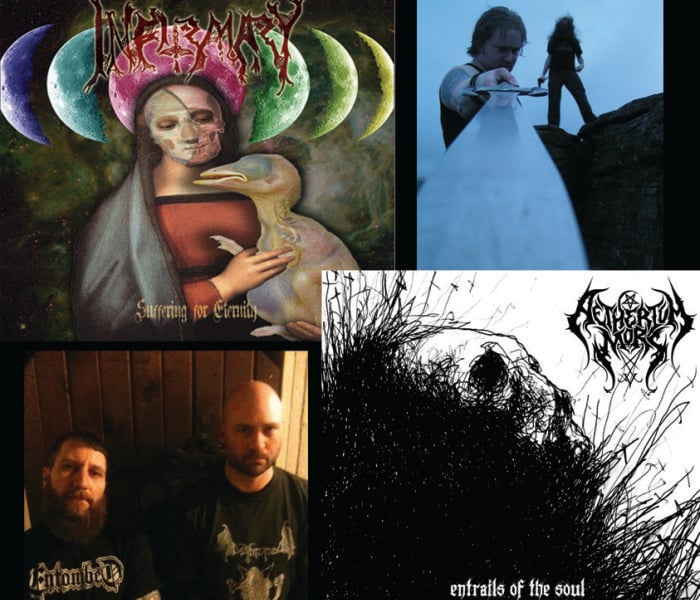 Two groups conspire on a split CD meant to flail the ears of the fallen. Aaron Carey (Nechochwen, End) and Andrew D'Cagna (Nechochwen, Obsequiae, Brimstone Coven) have teamed up again, this time digging terrifying grave-sounds with West Virginia's Infirmary! And from across the pond in Plymouth UK, Dan Couch and Kane Nelson dredge up melodic and thrashened death/black with Aetherium Mors! Here's what's been said about this malevolent collaboration:
Infirmary – Suffering For Eternity ("side" 1):
"… pummels and crushes with aplomb, frequently shifting rhythms and picking styles, from grinding tremolo riffs to galvanizing heavy chugs, from a ripping attack to slow, methodical hammering" -No Clean Singing
Aetherium Mors Entrails of the Soul ("side" 2)
"The band's flailing tremolo and blast-beat attack is counterbalanced by ominous, serpentine melodies … vocals are utterly caustic, blasphemous, and scathing, yet there is an undeniable sophistication in the songwriting and the instrumental performances" -No Clean Singing
This CD comes in a cardboard eco-wallet, priced accordingly.